Most people start developing their credit worthiness with beginner credit cards. They often require security deposits and have small credit limits, but there are better options available.
Check out the best beginner credit cards before you apply for secured credit cards.
CapitalOne Platinum Mastercard
The CapitalOne Platinum Mastercard was the first credit card I was approved for when I began rebuilding my credit. They started me off with a $500 limit, but quickly increased it.
After 2 years CapitalOne had increased my credit limit on this card to $2,000.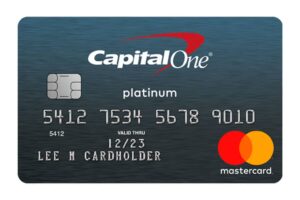 The interest rate is currently 24.24% and no cash back rewards, but there is not monthly fee.
CapitalOne also gives you access to their Credit Wise app which shows your TransUnion credit score. It breaks out your impact ratings to see which areas are affecting your credit the most.
CapitalOne Quicksilver One
I qualified for CapitalOne's Quicksilver card shortly after applying for the Platinum Mastercard.
There is a $39 annual membership fee, but the 1.5% cashback quickly recovers that investment.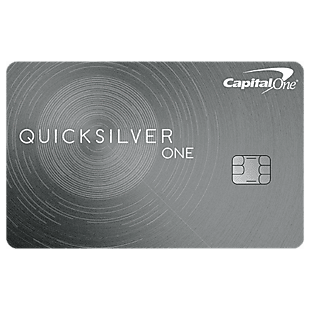 While on a family trip I had an emergency and didn't have the cash on hand to cover it. I called CapitalOne and they issued a small limit increase to cover my expenses.
There are some drawbacks:
$39 membership fee
No cash option for rewards
As a beginner card however you may qualify for a Quicksilver One when other cards still turn you down.
Citi Double Cash
The Citi Double cash has quickly become my favorite card. The APR is currently my lowest at 22.74%, and cashback is higher than the Quicksilver One.
You also have the option of having cashback deposited into your checking account. I use a credit card for all purchases and pay it off every month. I invest the cash back or earmark it for upcoming trips.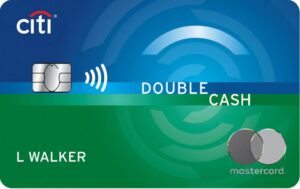 Citi's mobile app is easier to navigate and you can access your FICO score.
The only drawback has been that Citi has not increased my limit as quickly as CapitalOne. I had 2 late payments to start out (Citi did not send paper bills and I hadn't downloaded the app. I didn't know when my bill was due). They graciously allowed one of the late payments to be changed on my record. No matter how many times I called they would not change the second though.
For Truly Horrible Credit
There are several factors companies look at before issuing credit. It boils down to your record of paying them on time and paying others on time.
This is why some people can get a CapitalOne credit card but cannot get a Chase credit card even when approval odds are more or less the same.
If you've ravaged your credit score over the years there may be no way around using a secured card. I highly suggest investing in a secured card ASAP. It will allow you to become eligible for the company's unsecured card quicker and you will have started to rebuild your credit as past mistakes fall off your report.
CapitalOne Secured Mastercard
CapitalOne's secured card is a great option because you can upgrade to one of their other options the quickest.
OpenSky Secured Visa
OpenSky is tailor built for rebuilding credit. Their variable APR currently sits at 17.39% which is very good. There is a 35$ annual fee, but the lower rate will be very helpful if you carry a balance.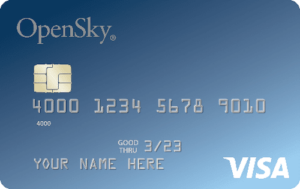 OpenSky reports to all 3 credit bureaus and you can choose up to a $3,000 limit. If you have great income but terrible credit this is the card for you.
Tips for First Time Credit Users
I cannot stress enough how important maintaining good credit is. Even the smallest mistake will remain on your credit reports for several years. One late payment could make you ineligible to qualify for a home loan.
Pay Off Your Balance Each Month
Credit card companies will only ask for a small payment each month, but any payment you make toward interest is throwing money away.
17%-22% APR is a very high interest rate. There is no good reason for an adult to carry a balance on a credit card (you should have emergency savings in place to take care of unforseen costs). If you cannot pay the balance monthly then you should consider locking your cards away.
Do Not Use Credit Cards if There is a Surcharge
Credit cards are for convenience, for earning rewards and to use as an advocate during disputes. If paying a bill or ordering a product incurs a surcharge then you need to ask yourself if that cost is worth those benefits.
In most cases the answer is no. You should have paper checks and cash available for bills that charge a premium for processing your card.
Strategically Apply For Credit
You need to have a few basic credit cards to build your credit. Beyond that you should research and only apply for additional cards when you are confident you will be approved.
Both credit inquiries and new accounts negatively affect your credit score. A new account also affects your average credit account age.
If you do not get approved for certain card then you shouldn't apply for comparable cards. Major credit companies like American Express have hard rules against applicants that have too many inquiries.
Latest posts by Round Table Fi
(see all)