With its recent astronomical gains many people are asking how to invest in Bitcoin. There are many exchanges and avenues for investing, but the average person needs a quick and easy way with as little headache and as much security as possible.
Invest in Bitcoin With Coinbase
The best way for the average person to invest in Bitcoin is to use Coinbase.
Coinbase offers several security features and is FDIC insured. The fees are higher on Coinbase than proper exchanges, but most people will hold Bitcoin long enough that the effect is minimal.
You will need to supply KYC information (Know your customer) because Coinbase is essentially a bank account.
After signing up for Coinbase you will need to download the app. Coinbase is available on iOS as well as Android. Link your bank account and deposit the amount of currency you wish to invest.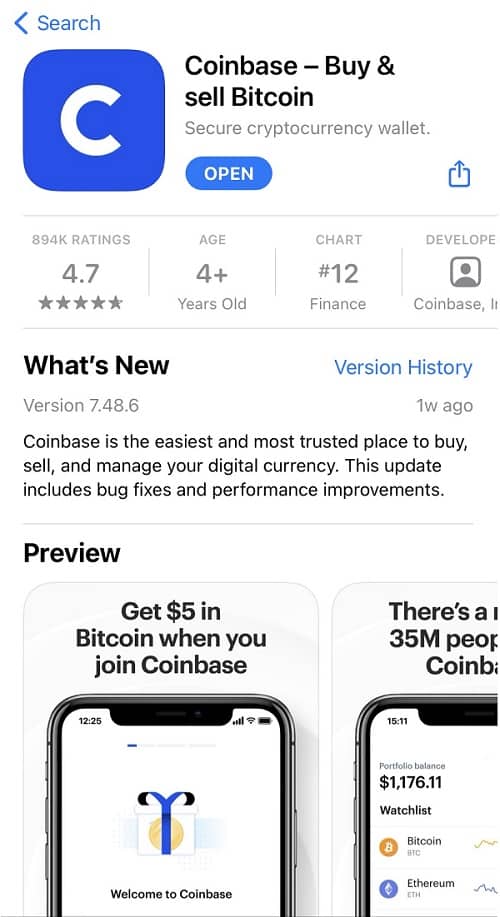 You can buy Bitcoin immediately, but I would suggest waiting if it is at an all time high. Cryptocurrency is volatile and investors continually take profits. Conventional wisdom says to buy to red days.
Coinbase is an important part of the cryptocurrency ecosystem known as an on ramp.
Coinbase Facts
Founded in 2012
350 million users
$25 Billion in assets on platform
Operating in 100+ countries
Coinbase has to operate within the regulations of the US banking industry so the number of coin listings is limited, but for a new investor this will limit the temptation to invest in riskier cryptocurrencies.
Storing Bitcoin
Now that you own Bitcoin you need to decide how you want to store it. Most people will leave their Bitcoin on the Coinbase app which is fine since Coinbase is insured. Be sure to protect your passwords and securely store a physical copy of any seed phrases.
To take full advantage of crypto's anonymity and decentralization you will need to set up and move your Bitcoin to a cold wallet or a hardware wallet.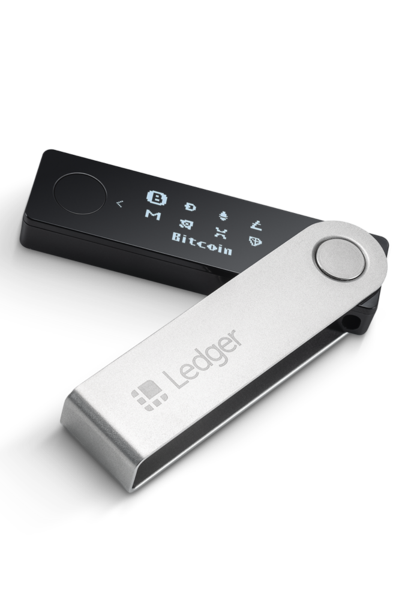 If you are planning on holding Bitcoin for a long time then you may want to sign up for Celsius Network.
Celsius is an app that lets you borrow money using Bitcoin as collateral. You can get 6% interest paid weekly by depositing your Bitcoin in a Celsius account. Celsius also offers 10%+ interest on stable coins (coins that are tied to a fiat currency).
Celsius is a great application for increasing your investment profits, but you cannot sell or trade cryptocurrencies with it. You can buy additional Bitcoin however.
Personally I spread out my Bitcoin holdings. I move some to a hardware wallet, some to Celsius and keep some in cold software wallets.
Things to Know About Investing in Bitcoin
Cryptocurrency is a nuanced technology that has many complex properties. You need to be very careful as you advance in your investments.
First of all the cryptocurrency industry is overflowing with scams. Scammers pose as employees of companies and spend a fortune developing fake applications to trick people into sharing their seed phrases.
Here are some rules to live by as you start investing in Bitcoin.
Never share your seed phrase with anyone.
Concentrate on your own digital security (i.e. anti-virus software, strong passwords, etc.
Do not be easily scared out of your position due to volatility.
Recognize and ignore FOMO (fear of missing out).
Be deliberate with your investments.
Be sure to take profits along the way. I have lost more by holding alt coins too long than I have by picking bad investments.
If you need assistance Round Table Finance has a few options. We have a Telegram group where you can get real time assistance with technical questions and investing. Be careful on Telegram; scammers will pose as moderators and attempt to steal your passwords.
Administrators on Telegram make it a point not to direct message users so you must initiate a conversation with an admin if you need help.
If you prefer Facebook Round Table Finance also operates a Facebook Group. It is a good idea to use both so you can tap into crowdsourced intelligence from both groups. Our admins are available to help with technical aspects and connect you with experts that can help with things that we can't on either.
If you aren't sure about something play it safe and reach out to someone with experience. Your savings is on the line. You want to risk it through an investment and not risk it through a scam.
Referral Links included in this article:
Coinbase – Get $10 when you sign up for a Coinbase account using my referral link
Celsius – Get $30 in Bitcoin when you sign up for Celsius using my referral link
Latest posts by Round Table Fi
(see all)