Every person needs 2 things if they want to continue to be successful; something to look forward to and someone to look up to. I'm lucky to have many business mentors, but I consider John Hwang of Rainier Arms the epitome of personal success.
John Hwang founded Rainier Arms in 2004 and has grown the business into one of the most trusted and successful in his industry culminating in their most profitable month in January 2021.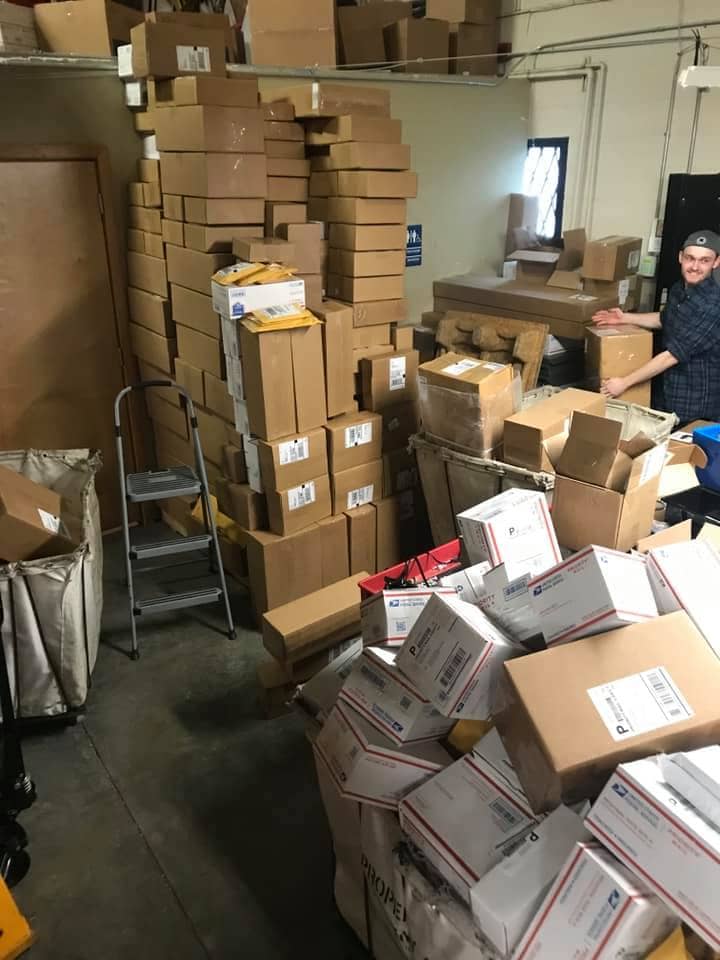 Even though John is becoming a formidable force in an industry that is rife with politics I never see him arguing with other people online or badmouthing political opponents. His communication, dedication, and generosity set him apart (and above in my opinion) most entrepreneurs that you could follow online.
Instead I see him offering business and financial advice to all of his followers free of charge regardless of their personal beliefs. He contributes to ministry and other charitable organizations like the the Resilient Warrior, a non-profit that produces housing for veterans.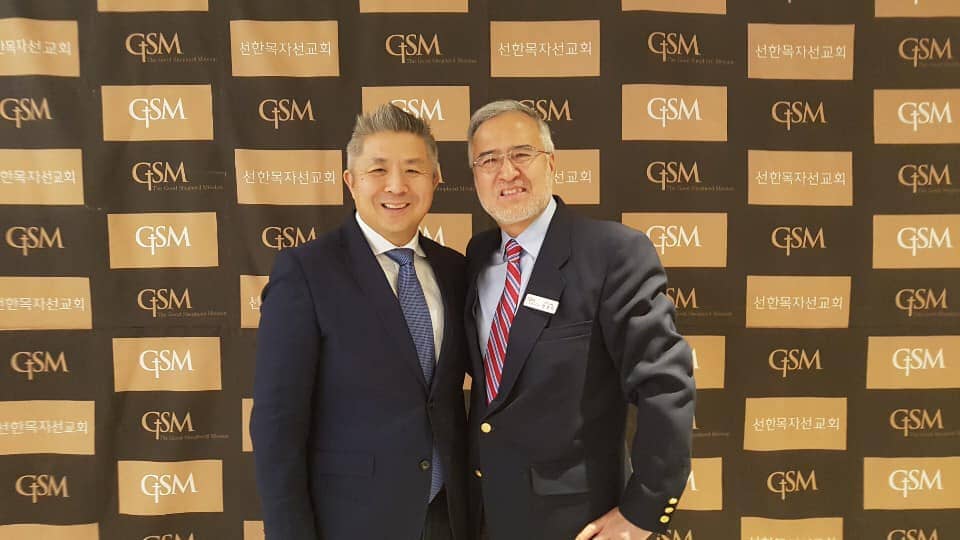 Humble Beginnings
John started his career at an investment firm selling mutual funds after graduating college. When his mother got sick he went to work at a restaurant owned by his family to help out. His father was a pastor and had recently purchased a large church.
It was hard for John and his family to service the debt from the church and pay the growing number of employees so he opened a small chain of Subway restaurants with his brother. The restaurants were successful and growing when they opened a 3rd location which ultimately exceeded their ability to keep up.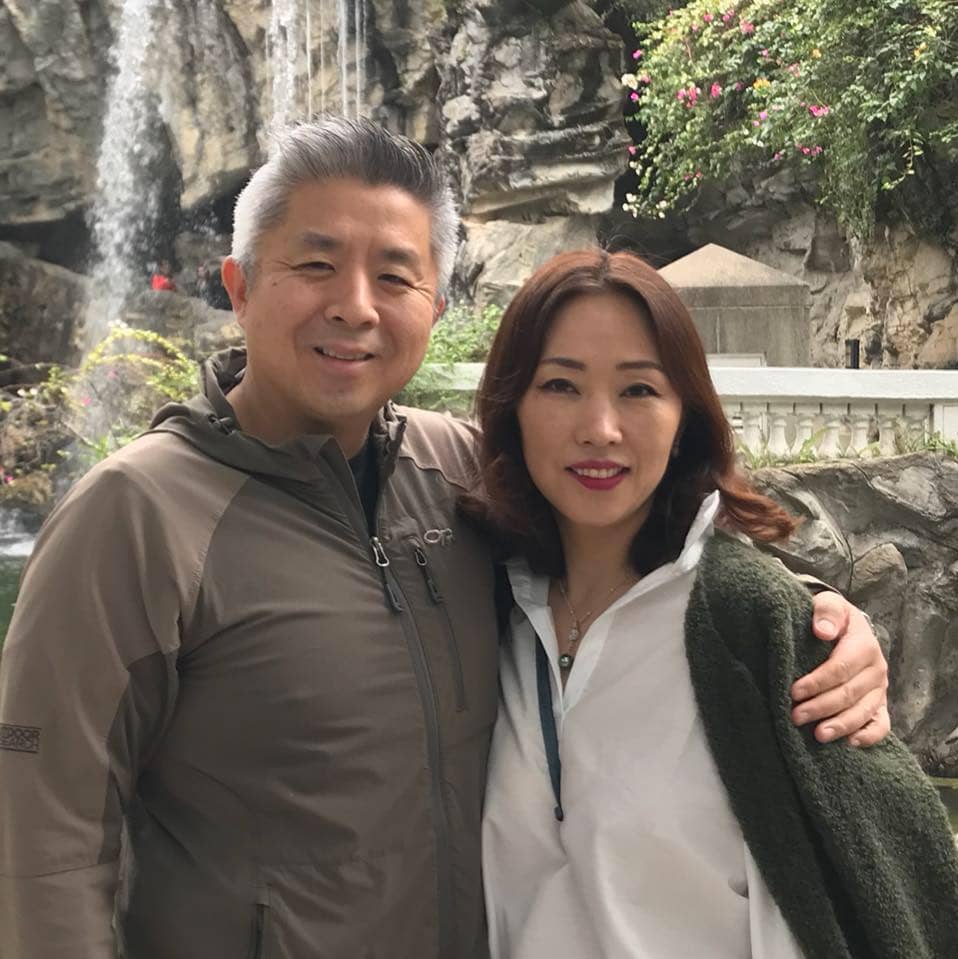 Instead of filing for bankruptcy John and his brother sold their restaurants and assumed the leftover debt. His brother went to seminary, so John and his wife took over the enormous debt left over from their earlier businesses.
John went back to finance working for Allstate insurance at the age of 27. It took a few years but he eventually cleared all of the debt and started his most successful venture to date, Rainier Arms.
Tactical Solutions
John Hwang started Rainier Arms out of his basement with $20,000 saved from his insurance business. After some early success he mortgaged his house for $100,000 to increase his inventory.
In the firearms business a single order will often run several hundred thousand dollars, so even with the loan it was a small start. Pretty much everyone has a closet or spare corner to store a small inventory to start an online business, but people are short sighted and worry about the risk of losing their investment.
In the 4th year of business Rainier Arms was doing $5 million per year, and it still didn't seem like there was much leftover for profit.
The difference we see most between businesses that fail and small businesses that grow to several dozen employees and millions in revenue is reinvestment. Owners that start taking a salary as soon as a business becomes profitable severely limit growth potential.
John Hwang started taking a $2,000 per month salary in year 6 when Rainier Arms was doing $10 million a year. At this point a small business can pay their CEO and reinvest in both inventory and marketing.
Becoming an Industry Icon
The key to any business is seeing what an industry needs and delivering it. John had noticed that at the time all of his competitors had product pages with 1 photo per item, but customers were clamoring for more and better product photos.
John reach out to Stickman, who is now considered the industry standard in firearms photography, to help him improve the multimedia on their website. Stickman's photos became popular on social media and firearms forums.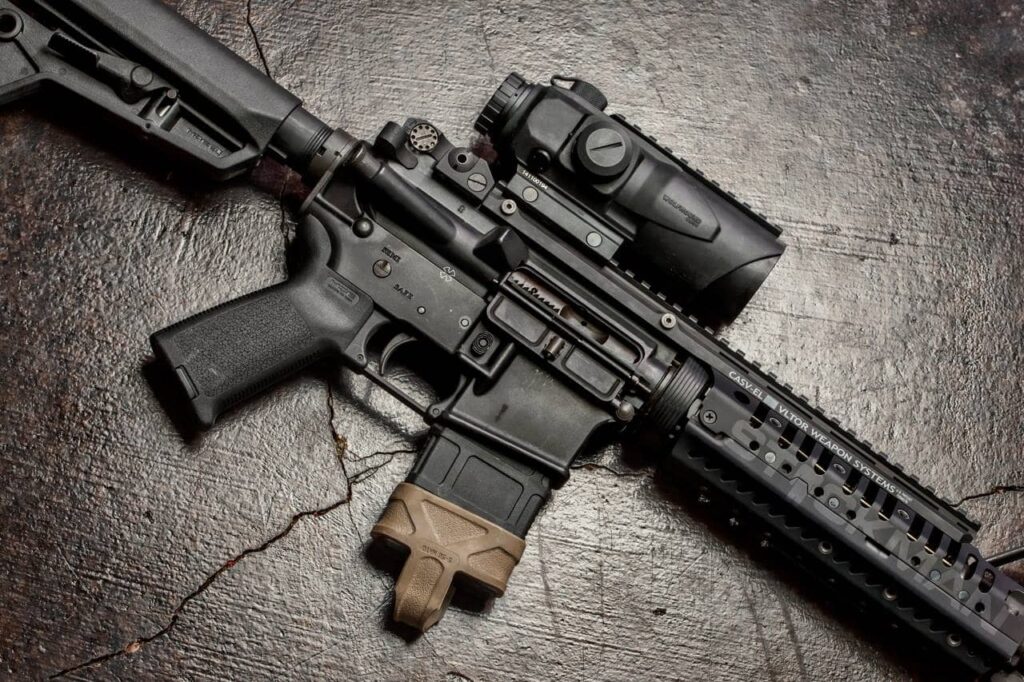 In 2009-2014 manufacturers were releasing improved parts and sexy new rifles. The new product photography increased Ranier's reach across all social platforms.
At the time Rainier Arms was the only firearms dealer with professional grade product photography. Sometimes it's the most simple and obvious thing that can make your business stand out from the crowd.
The success from Stickman's photography led John to start a new vertically integrated business, the Defense Marketing Group. DMG now handles product photography and other marketing tasks for several brands.
Networking and Cultivating Industry Connections
When I asked John what the secret to the success of Rainier Arms was he said "fast pay makes fast friends", and I don't think I've ever heard a truer statement.
He went on to say that Rainier Arms has been very successful at both strengthening existing relationships and creating new ones. At a time when supply chains are strained and demand is high for all firearms related companies, being known as a company that pays their bills on time every time can grant access to stock that others won't get.
Many of his additional revenue streams such as TriggrCon and Defense Marketing group are synergistic to Ranier Arms' mission. When the entire world is in short supply of gun parts and you own a store that sells them, it is advantageous to also be the guy who does the marketing for several manufacturers.
"You can start a lot of businesses with less money. I've started several 6 figure businesses with little to no investment so my advice is just to start but try to keep costs low. The key is making sales before you spend money. SO many people build infrastructure and get tons ready but without sales, your business is dead.

So find a need in the market and try to make some sales. You can always scale later."

–John Hwang
Toto, I've a Feeling We're In Kansas
When I heard that John had expanded Rainier Arms to a second location in Kansas, I immediately knew this was one of the best business moves he could have made.
When most people think of Kansas they think of corn fields and George Brett, but it's location, location location.
On January 1 FedEx rates raised approximately 5%, and this is the type of standard rate increase we see across all shipping companies bi-annually. I feel it most when shipping to California, Arizona or Washington State. For John and Rainier Arms, located in Auburn Washington, it's the east coast that doubles shipping costs and likely costs sales because of shipping timeframes.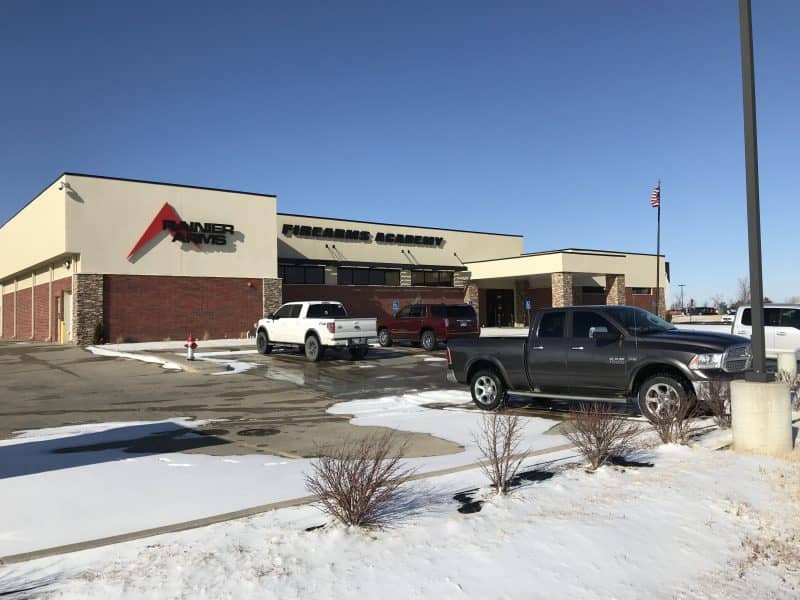 John estimates that the expansion will save $10,000 monthly in shipping costs which more than covers the lease. Besides the warehouse location John was able to purchase one of the most modern and impressive gun ranges in the US.
Ranier Arms Firearms Academy, or RAFA, now employs 20 people and maintains a 4.9 star rating on both Facebook and Google. It's the largest training facility in Wichita.
In addition to the new warehouse and training facility Ranier Arms has also built a new machine shop. Often in the firearms industry the supply of a single part can create a bottleneck that stops an entire project. The capacity to produce their own parts will expand their product line and also help alleviate supply pressure that has become a constant in the politically charged atmosphere they are having to navigate.
Multiple Income Streams
John has taught me the importance of developing several streams of passive income. He doesn't actively manage Defense Marketing Group, and at one point he was even involved with Amway.
Extra sources of income can be used to bolster investments or indulge in purchases that you otherwise would not. Once your business becomes successful it is very tempting to treat yourself to more luxurious purchases; by limiting such purchases to money collected from passive income streams you can maintain the growth of primary sources.
In John's case he  has a passion for nice cars. His work with Amway allowed him to purchase a Ferrari 458 without spending a large amount of savings.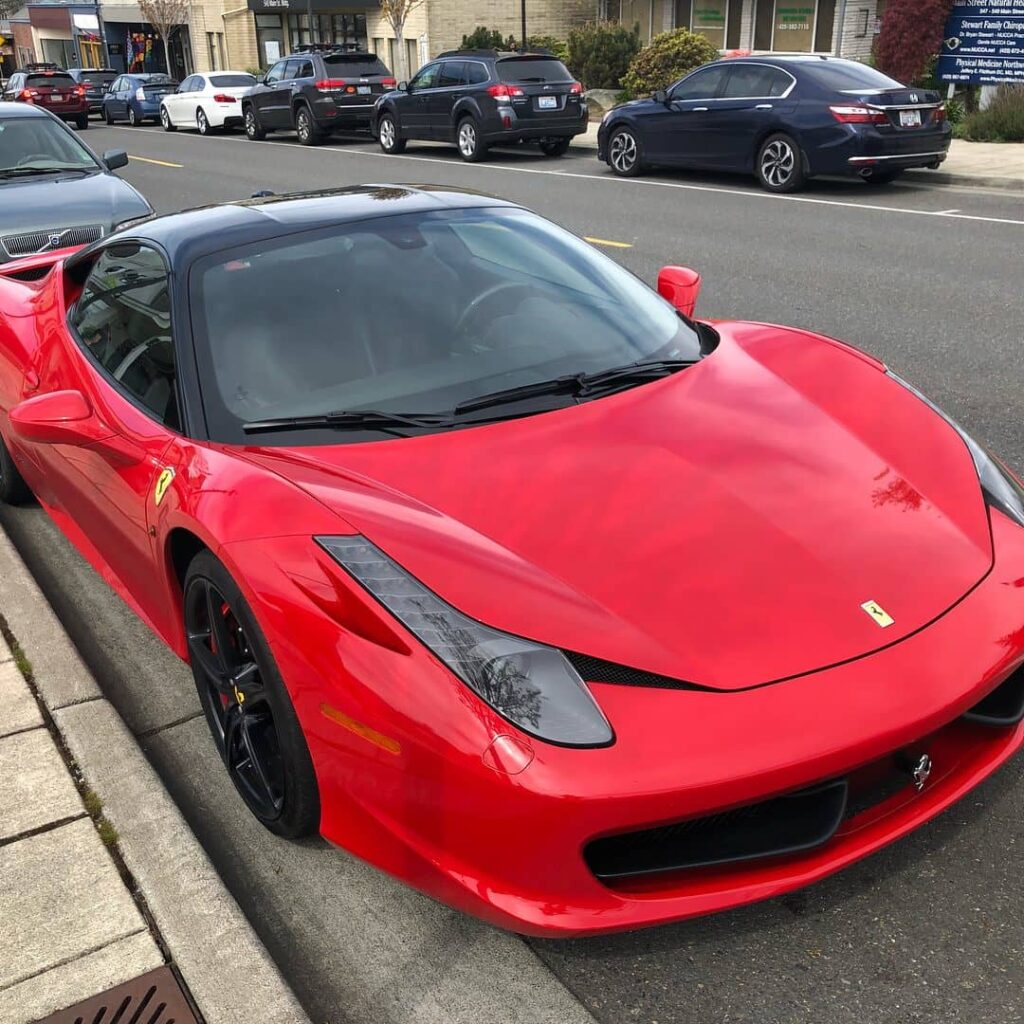 Personally I shy away from MLM offerings such as Amway, but John only had great things to say about it.
He successfully built his team over a couple years, but eventually had to back out because of time constraints. In the end if something produces consistent income and doesn't harm anyone else, you have to consider that it's a viable option for investing your time and money.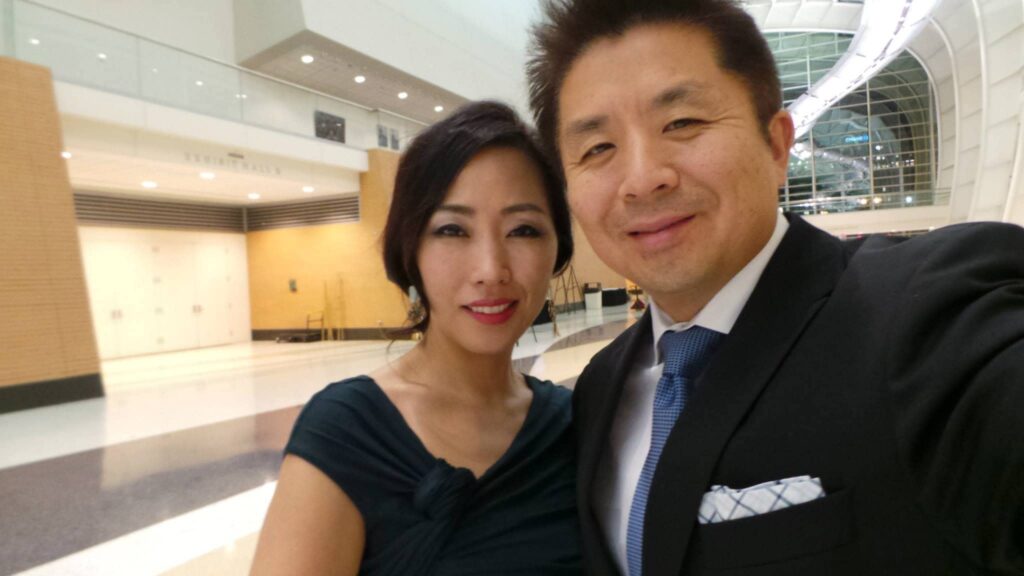 At one point John had 6 sources of income that delivered $100,000+ annually. It's this free cash flow that really allows a business minded entrepreneur to increase their investments.
Building Generational Wealth Through Investment
John ultimately aspires to reach a level you would consider generational wealth. Through consistent investment in stocks, real estate and other investment vehicles he wants to see the majority of his income coming from interest on his investments.
One area where John stands out from other businessmen his age is his investment in cryptocurrency. Like many people John bought some Bitcoin in 2017 right before the market crashed, but unlike the others he continued to dollar cost average his investment in Bitcoin over the next 3 years, at times buying Bitcoin for as little as $4,000. Today its value fluctuates between $30,000-$40,000. Every dollar John invested in Bitcoin has doubled, and some have come close to 10x in just 3 years.
It's this open mindedness that keeps Rainier Arms on the cutting edge of ecommerce. They recently overhauled their review system, which has increased the number of positive customer reviews they capture substantially.
Investment gurus over the age of 50 are often set in their ways and averse to new technologies. With Bitcoin alone I know John's portfolio has beat the market, and with new optimizations like overhauling the review system I know that Rainier Arms' growth will outpace many popular e-commerce brands and not just the rest of his industry.
John Hwang's Investment Picks
We ask every featured business owner to give us some investment picks, and we ask that they try and mix up large cap and small cap, blue chips and alternatives, low risk and high.
John let go of some possible gems, and his sentiment for both an undervalued stock in the most bullish sector and Bitcoin echo our own.
Ali Baba– After Jack Ma went missing and the Chinese government suspended Ant Group's IPO Ali Baba's stock price was beat up pretty badly. John picked this stock at its low and still likes it. He believes that China needs Ali baba and that they won't let it fail. He doesn't think Ali Baba needs Jack Ma.
John pointed out to me that the PE ratio of Ali baba is 4x lower than Amazon but their growth is 2x higher.
Bitcoin– John has been dollar cost averaging Bitcoin since 2017 and it started to pay off in a big way the last few months. His investments are diversified but John believes in the long term potential of Bitcoin.
As an investment John points to Bitcoin's scarcity as a primary reason for being a good investment. Since it has recently gained widespread acceptance globally as a store of value the demand will outpace supply. John says that 99% of his friends are still not invested in Bitcoin so there is still plenty of time to get in.
HYSR– A hydrogen penny stock. Hyper solar develops solar-powered nanoparticle systems that mimic photosynthesis to separate hydrogen from water.
FRSX- Foresight autonomous holdings. A real estate development company that has already 4x John's investment.
AMYZF– A mining company that focuses on manganese for batteries. This is a high risk play linked to the likely switch to electric vehicles we will see over the next decade.
What's Next for John Hwang & Ranier Arms
Moving forward John is focusing on strengthening his recent expansions, the Wichita warehouse and new machine shop specifically. I've gotten use to watching John fold his success back into his businesses, so it wouldn't surprise me if he expands to more locations after the dust settles on recent elections.
The machine shop will begin production of upper and lower receivers as well as charging handles in the next several months. John has been very tactful when it comes to expanding Ranier's manufacturing capabilities while also maintaining strong relationships with existing manufacturers.
Navigating the current political climate will no doubt pose new obstacles for Rainier Arms, but John has a proven track record when it comes to adapting. I believe that due to John's tendency to only leverage debt when it is safe that Rainier Arms has the potential to outlast pretty much every other company in the industry if there ever is a severe downturn.
Of course since John's way of doing business closely resembles mine, and the way I think it best for long term growth, I would favor his leadership in a bear market. We've seen so many firearms companies go bankrupt even in strong years for the industry that it leads me to believe that managing debt is becoming even more important in the firearms industry.
On a parting note, I'd like to circle back to John's charity work and donations to his father's church. Each year John is able to give a substantial amount to charity and I'd make a guess that he is responsible for significant contributions to the Good Shepherd Ministry (he has never bragged about it or even mentioned it so I don't know).
Many entrepreneurs fill this role (more efficiently and effectively than government is capable of) but are overlooked by society because they don't campaign on their contributions. When it comes down to it men like John deserve the support of their communities because they're the people who will be helping you when no one else will.
Latest posts by Round Table Fi
(see all)