On Round Table Finance we will talk a lot about investing and how assets are related. You could have a comfortable retirement if you set up a passive investment account with 5%-10% of your income. To truly reach a level of financial freedom in just a few years though you will need to start a business.
There is an unlimited amount of opportunity when it comes to business, and if you already have a business you need to focus on how you can leverage the Internet to expand your business.
The great thing about starting an online business is that there is always an opportunity that will fit your interests, your available investment, and your available time.
What Do You Like to Do?
The best advice I can give you is to start a business that involves a hobby that you already enjoy. You can start a business with little time, money, or experience but you can't start one with little motivation.
Do you like to fish? Start an online store selling fishing poles, or start a custom lure shop for fly fisherman. Do you play guitar? Start an online store selling effects pedals or build a course to teach others to play guitar.
The Difference Between a Side Gig and a Business
If you wanted to get into the music business a side gig would be offering guitar lessons after work. To make that a business you need to turn it into an online course that can be scaled through ads.
Any extra income is useful. If you wanted to build a a store that sold guitars, banking money from being a guitar tutor is a great way to earn the initial investment. You should always aim to have a component that can be scaled with your business though.
Every side gig can become a business. The biggest difference is whether or not your work produces enough profit to be worth dedicating a large chunk of your time.
If you're having fun and  you have time, there's nothing wrong with doing what you love for little money – but in most cases people will need gainful employment. Lucky for us in most cases you can blend what you love into gainful employment.
What You Need to Get Started
There are multiple ways to start a new business. You will need a small investment, but the level of risk is entirely up to you. I like to break this down into 4 possible properties (this list excludes real estate and primarily focuses on businesses you can leverage the Internet to grow with relatively small investment.)
Online store with multiple products
Custom / Select products
Service / Education
A website based on an interest
Online Store
To build an online store you will need $500-$3,000 to build out a website, bookkeeping system, initial marketing and to cover various licensing and tax fees.
You will also need $2,500-$20,000 available for inventory. The more products you have the better your chances for success will be. Do your research and find out what your products normally sell for online. Account for processing fees and shipping costs. Start with smaller quantities until you generate sales.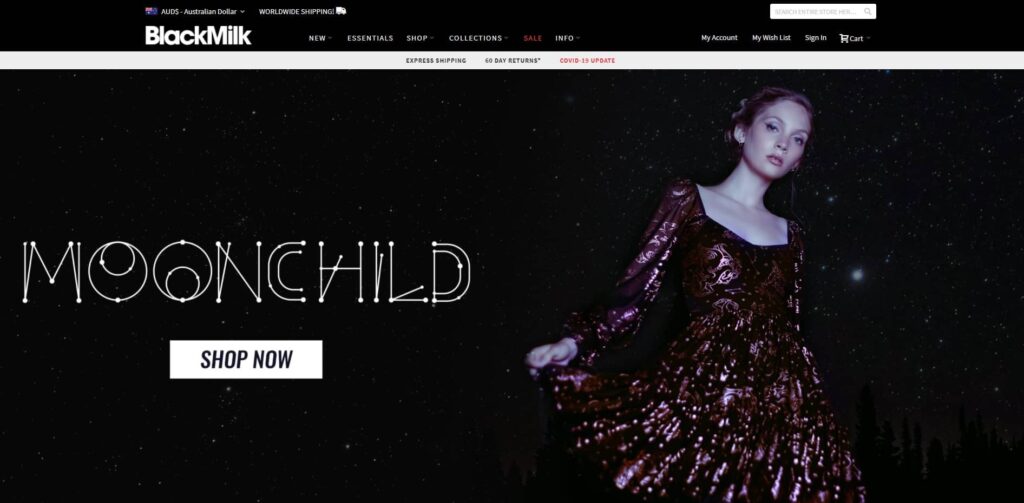 Custom Shop / Small Store
Custom shops can be smaller and you could potentially run them entirely on an existing marketplace like Ebay. You could potentially start with nothing more than the cost of materials to create something there is a market for.
If you wanted to start selling custom ink pens and you already had the required tools (lathe, table saw, sanding machine, etc.) all you would need to purchase is a nice pen blank and the guts. Like any business the more you invest the better the chances for success.
If you start selling custom products on a third party website you should take your first profits and invest in your own website. This will allow you to avoid seller fees and it will add legitimacy to your products.
Service / Education
A simple website can be built for less than $300. However there are many existing marketplaces that connect service providers with the people that need them.
To scale a service based business you should always consider how you can turn your skills into an educational product that can be sold over and over. The reputation you build for offering this service is part of the value.
The most important thing about leveraging your skills online is creating and maintaining your subject authority. This can take some time to accomplish. Consider how competitive the niche is and be honest with yourself about your strengths and weaknesses.
A website based on your interests
If you do not have any money available for investing in inventory and you do not have the skills necessary to do custom work, I prescribe building a website and spending money on acquiring skills until you do.
Even a website that has no products is valuable. If you always wanted to build guitars sign up for a luthier class and start a website at the same time. You can write articles based on your classes as you learn the skills necessary to build guitars professionally.
Websites require an audience. Without a large advertising budget the traditional route is to use SEO and social media marketing to build and audience over time. One component of SEO is domain age so the sooner you build your website the better. You can always add products later on and if you already have an audience then you will have a great jumpstart on becoming profitable.
If you can present yourself as a subject matter expert effectively it can lead to job offers and other opportunities. Mark Schaefer says he has over 1 dozen streams of income from his Marketing blog.
If you never get to the point that your skills are marketable or valuable your website still might be. If there is traffic you can monetize it with ads. There are several other ways to monetize a website – and there are always other businesses and SEOs looking to purchase high quality websites.
I once had trouble monetizing a website and ended up getting an offer to sell the content to a textbook company. If you're able to produce quality content then it can do nothing but help you.
What to Look For
For a business to succeed you need to offer something that other business do not. To be truly successful you need to offer something that other businesses cannot easily duplicate.
Even if you do not have an angle on this don't put off starting a business. You can compete on existing marketplaces with price and availability for just about any product you can think of.
Even a copycat business will eventually start to siphon business away from the existing industry.
Some Tips
Limit your exposure to products with an expiration date.
Look for forums, marketplaces and groups that allow vendor accounts for a ready made audience
Try not to compete with price alone. You will just wind up in a race to the bottom.
Leverage your existing network
Do not spam people
Make time your ally
Examples
If you started a business making custom leather wallets the unique part of this venture is your designs and handiwork. Custom artists can charge a higher price for their wares, but production is limited and the market may be limited too.
To expand this type of business you can add additional services that you can hire a staff to perform or build out a store with related products. It's not important to scale at first. As you build a successful business there will be opportunities to scale.
Leveraging the Internet for Your Benefit
Each of these examples will allow you to use the Internet to leverage your reach and profits or will afford you opportunities to adapt.
For example if you currently operate a plumbing business you can start collecting reviews and photos of your completed work. As your business grows you can start making how to videos for YouTube to promote your business locally.
Once your content library on YouTube grows to a critical mass you will start to be able to hire video editors and buy ads for your videos from the small income they generate. This will increase views which increases income, which feeds the cycle all over again. Many plumbers and handymen have developed content properties that are so profitable that they only take work to make videos now.
Even if you're the plumber that is making $300,000 per year on YouTube ads, you should be launching a website to sell merchandise and plumbing tools.
A good rule to follow is that if you have used an initial investment successfully to start or grow a business, you are more likely to be able to repeat that process easier by rolling profits back into your business than you are by investing in stocks.
What If You Don't Have Any Expertise or Investment
Grant Cardone, a popular real estate investor, says that unless you have a sizeable amount of money to invest in stocks or real estate you are better off investing in education.
I tend to agree with this to a point. A business that generates free cash flow is important for anyone with assets totaling less than $1 million. If you don't have one you need to start one, and if you don't know how you need to learn.
Of course everyone's goals and aspirations aren't the same. For most people however, wealth is an important part of creating freedom. In an ideal situation your income would be over $80,000 per year and you would have unlimited free time.
Doctors and lawyers may have the income but they don't have the time. The unemployed have the time but do not have the income. The only way you can have both is with a business, through consistent smart investment, or you can be born into a family that has one or the other.
Round Table Finance Business Series
This month we will be featuring small businesses and their owners that started from the ground up. These features are a great way to learn from the mistakes of others, get inspiration, and get ideas. It will really help you see what's possible and understand why I would make these recommendations.
Latest posts by Round Table Fi
(see all)